Cafe Sin Sing @ Jonker Street, Melaka
Jonker Street by day is a scorching street filled with cafes, coffee shops, inns, hotels and attractions. By night on weekend it morphs into the town's biggest bazaar of food and trinklets. In the many years that I have paid Melaka a visit I have unfortunately not been able to achieve the night. Main reason is, the jams are so bad, I wish I can just walk through the madness.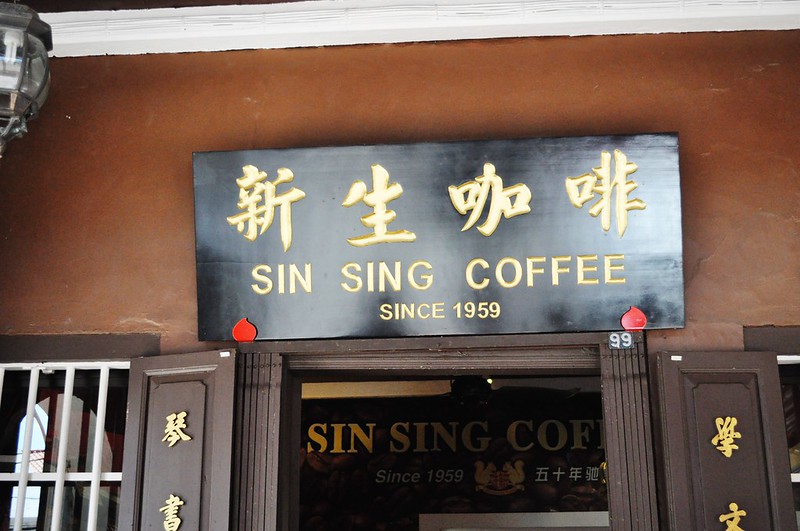 Cafes like these are godsent. Sin Sing Coffee since 1959.
When temperatures soar, prices of their iced beverages dip.
Stand and sip or head inside for a chiller.
I suppose they did not change much of the original structure of the beautiful shophouse.
Where it all began, two squirrels. Word has it that the owner was sitting under a tree and observing two squirrels when he was pondering what business he should start.
Iced Coffee, fragrant and jet black. The caffeine addict was wowed by how smooth the coffee was.
Kopi-O for the traditionalist in the family.
Packets to take home!
The variations are endless - I even spotted a durian coffee somewhere!
Cafe Sin Sing could have just completed the experience with a side of traditional pastries for a whole nostalgic journey. Otherwise, it is a great place to stop by for a cuppa or just take home some souvenirs.
Cafe Sin Sing
Jonker Street